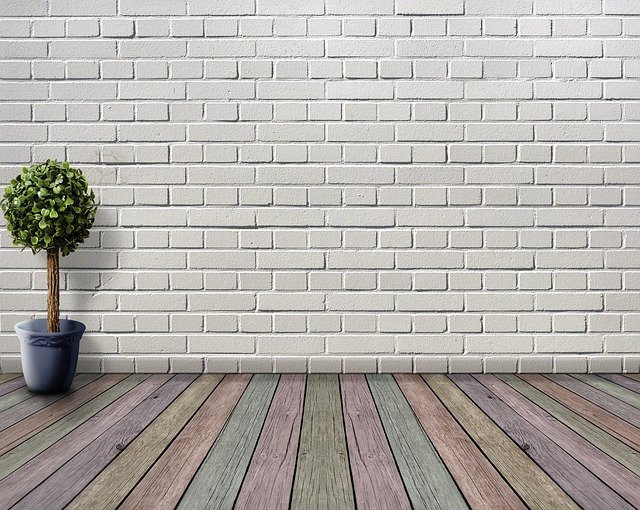 Your Room-by-Room Guide to Flooring
August 3, 2022
Your home flooring is one of the most important aspects when it comes to the quality of life in your house. Making the right design choices isn't just about style or fashion. Different feels and hardness make choosing the right material just as important, if not more, as the color and fashion. Homeowners never stay in just one room. The very ground they walk on greatly impacts the feel of the room and its effects on their well-being.
We believe that choosing the right flooring can be easy and fun. We've put together a simple-to-follow guide that will give you the understanding you need to choose the flooring for each room in your home.
Living Room
The living room is easily the most popular in the house. It's often the first place you see when you get home from work. It's the first room guests see when they visit and often the only room guests spend time in. To make the best decision, you'll want to think about who's going to be using this room the most.
For example, children in a home garner the need for rooms to be easily cleaned. They also require a safer environment in case of rough play or accidents. Elderly couples may wish to keep it simple for maintenance purposes, but they may also require softer ground over firm feels.
First, let's take a look at the features of luxury vinyl flooring in the living room. Vinyl is a great option when it comes to durability. SPC flooring (Stone Plastic Composite), which is 100% waterproof, is a great option. It's designed to be tough for high traffic and regular usage. It comes in various designs that emulate tile as well as hardwood flooring. It's easy to maintain and easy to install. It's even cost-effective at around $2-3 per square foot.
A very popular option for living room floors is hardwood. It's a classic design choice that many homeowners long for. Some have dreamed all their lives of owning a home with beautiful hardwood floors. The right treated wood can last for generations. It's easy to keep the surface clean. The downside to hardwood flooring is the expensive cost and complicated installation. However, the added atmosphere of oak hardwood flooring is difficult to compete with.
The least popular option for the living room floor is carpet. A carpet provides a much warmer feel to the room. It's a much softer surface as well which caters to those who value comfort. They are much harder to keep up with as they require specific machinery such as a carpet shampooer to keep up with. For colder climate areas, a carpet can help keep the living room warmer as it provides greater insulation.
Carpet has a few other desirable qualities. It softens the noise made as guests and homeowners walk across it. It also provides a soft cushion to help increase safety for children and pets. Unfortunately, carpet holds the most dirt and bacteria that tends to accumulate over the years.
Kitchen
A kitchen is a special place. It's where our meals are made, our food is stored, and our washing takes place. That implies a lot that makes a difference when it comes to which flooring to use. Washing dishes, cooking food, and storing liquids and drinks means there's going to be a high chance of spills or dropping of glassware. Accidents and messes must be easily cleanable.
The most popular option for kitchen flooring is tile. It's an age-old choice that is perfect for protection against water and liquids. It's easy to clean up. It's easy to install. It comes in thousands of different designs. The only downside to tile is that it's also easy to break. Ceramic tiles are durable but not indestructible. The kitchen is a high-traffic area. It gets heavy use on a daily basis. That means that pressure and force will constantly be applied to it.
That's not to say tile is bad for kitchens; it's perfect. Ideally, you want to be aware of the flooring's vulnerability or plan around it during installation.
Our favorite choice in kitchen flooring is luxury, waterproof vinyl. Messes are easy to clean up, and vinyl can mimic nearly any style of flooring. For instance, hardwood is one of the worst choices for kitchens as wood doesn't do well in humid places. Messy spills can soak in hardwood and cause damage over time. Vinyl can take on the appearance of hardwood without the faults. It's the perfect choice to be cost-effective and one of the easiest materials to match to your white cabinets.
Carpet should never be used for kitchen flooring. The soft woven material is terrible for spills and can lead to mold.
Bedroom
Flooring in the bedroom is a very personal choice. Bedrooms are designed almost solely around comfort as they aren't generally guest spaces. There are two popular options to weigh out for bedrooms. The first is carpet. It softens the sound immensely, and it's more comfortable to wake up and step on a warm carpet rather than cold hardwood.
Carpet provides a soft look that can easily match the bedspread, pillows, and curtains. However, it is relatively difficult to keep clean. We recommend taking many of the same considerations you would when deciding on living room flooring.
In some cases, hardwood or vinyl flooring can be paired with a rug to offset the design and feel. It makes a great compromise for hardwood floor lovers who don't want to wake up to cold feet.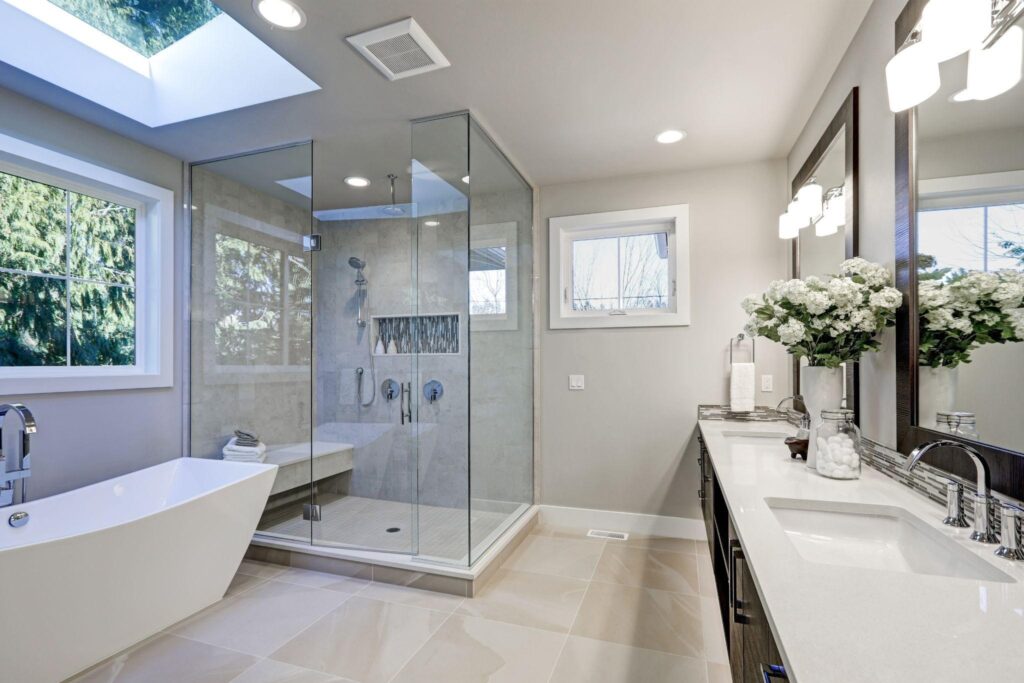 Bathroom
When it comes to the bathroom, options are limited. The bathroom will be the most humid room in the house. With running water, high temperatures, and high humidity, carpet or hardwood is a no-go. The carpet will mold quickly. Hardwood will warp over time and may also build up mold.
The only options to choose from are either vinyl flooring or tile. Tile is a classic choice for most people. It offers a rich feel with many various designs to choose from. The bubbly shape of the tiles gives the floor a little more texture.
Vinyl offers a very similar variety in design choices but a much different feel. It's a flat surface that's smoother to the touch as a whole. Unfortunately, that might make a vinyl bathroom much slippier than a tile one. Both are excellent choices for the bathroom due to the amount of water exposure in the room.
Learn More Today
There are a variety of flooring types out there, each with their own benefits and drawbacks. By deciding on flooring on a room-by-room basis, you can often make the perfect choice! We hope that this article helps you settle on what floors to use throughout your home.